Best wedding DJ's in San Diego
Beck's Entertainment & DJ Services

Jerry Beck, owner and operator of Becks Entertainment, has one of the best reputations in San Diego and surrounding areas! He has raised the bar in the entertainment wedding industry making him one of the most sought after disc jockeys in the area as well as well respected amongst his peers! With over 15 years of excellence and professionalism, he can help you plan everything from the ceremony to the last song of the night. As a full time dedicated wedding professional, rest assured Jerry will help you create a memorable wedding with his extensive knowledge, planning, and unique ideas.
His music library that boasts over 200,000 songs ensures that he has music for everyone. An award winning DJ since 1990, Jerry has developed an all inclusive package that will give you extra benefits like no overtime fees, free dance lighting, and unlimited meetings and venue visits. Take a look at our reviews, and visit our outstanding preferred vendor section for any of your other weddings needs!

http://www.becksentertainment.com








My DJ's
Our San Diego DJ's realize the days of only playing music as a disc jockey no longer exist. We offer versatility as San Diego Wedding DJ , Emcee, Day of Coordination helper, Audio/Visual Technician, lighting specialist, line dance leader, karaoke DJ host, DJ beat mixer, party / game promoter, Music Video DJ, song editor, and a turntablist! We also have great DJ Prices in San Diego for all events! http://mydjs.net/

Mobile Music Plus

Spencer Bezy is the San Diego DJ that is recognized through the Wedding and Corporate Event Industry as a one of San Diego and Southern California's best DJ and Emcees. Spencer offers his top of the lineTraditional DJ services in San Diego, Los Angeles, Orange County, Nevada, Utah and Arizona and has been in business for over a decade. He has dedicated the company to serving it's clients well and providing a better Dj performance without any of the worry. The development of Video DJ entertainment, has broadened the demand for Spencer to a national level to perform as a DVDJ for large and high profile groups. He's established himself as the top choice as a Wedding DJ, Corporate Meetings and Parties that need Great Entertainment and only the best will do.
He's a talented entertainer, who really understands the event industry, how much work has been invested and the must have result of each party that he is a part of. Spencer is the Wedding DJ, Corporate DJ or Mobile DJ who the special event industry insiders call upon when they host their own parties and need their entertainment to be perfect because they know Spencer gets the job done right the first time, every time.

http://www.mobilemusicplus.com/





Vario Productions


Vario Productions is a culmination of AV Event Design and Tim Altbaum Productions, and a combined 25+ years of entertainment, event production, live DJs in San Diego, live music, lighting and decor, and other interactive sound and vision displays that have helped them rise to the prominent, resourceful provider that they are today! No matter if you are hosting a classy corporate event, bat/bar mitzvah, private party, public event, or even a block party, we have everything you need! Read more about our specialties below, and contact us to learn more about the services we offer, and how we can take your event to the next level!
San Diego Creative Music Dj's


Are you looking for a NON-CHEESY, polished, accomplished, and gregarious San Diego DJ , experienced Master of Ceremonies (Emcee), or an LGBT-friendly San Diego Wedding DJ that can mix music of all genres (including Latin music)? Would you agree that the songs played at your wedding, corporate event, military event, school dance or party are too valuable to entrust to an inexperienced San Diego Weddings DJ? Looking for a full-service company that knows how to complement the event with professional lighting, video mixing, monograms, and can create a montage for you? Dennis Jones is The Creative Music DJ, is an affordable (compared to many professional San Diego DJ prices), licensed and insured disc jockey services company with a interactive entertainer that started in the San Diego DJ entertainment business in 1987.

http://www.sandiegocreativemusicdjs.com
Sunset Mobile Music


... the entertainment makes the event. If your guests are having fun, the food tastes better. The flowers look fresher. And the hall looks like a palace. Sunset Mobile Music creates an event that engages and energizes your guests. You'll see everyone united in a single purpose: to celebrate your wedding. We provide the fun, done the way you want it. We play the music you love. We provide the level of interaction you want.
Your job is to simply relax and bask in the glow of a celebration that,s all about you.

http://www.sunsetmobilemusic.com/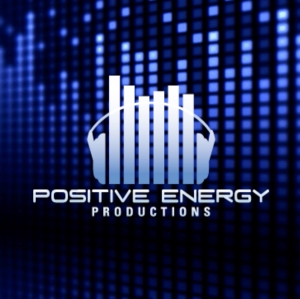 Positive Energy Productions
We are Positive Energy Productions, an entertainment company, who's work is a reflection of us, and our love for weddings, events, and a great party.
We've always strived to provide the best San Diego wedding DJs, San Diego wedding lighting, and San Diego Corporate DJs possible for over 15 years. We specialize in artistic, creative, unique, and fun events.
http://www.positiveenergydj.com/
Emilio Azevedo Wedding Photography in San Diego
The best San Diego Wedding Photographer in San Diego.